With Plum Health, you can keep your employees healthy.
7 of 10 Restaurant workers leave every year
High turnover costs you up to $5,864 per employee, but you can prevent it.
Restaurants offering health care improve turnover rates by as much as 80% — that's only 2 of 10 workers leaving every year.
Only 1 of 10 restaurant workers get health care from work.
But, health insurance is too expensive.
At hundreds of dollars per worker per month, it's no wonder owners can't afford health care.
Plum Health changes this.
What is Plum Health?
Plum Health is a Direct Primary Care service. We help restaurants and small businesses offer workers health care through no-insurance-required primary care.
80% to 90% of health care issues can be treated by primary care doctors, keeping costs low and quality of care high.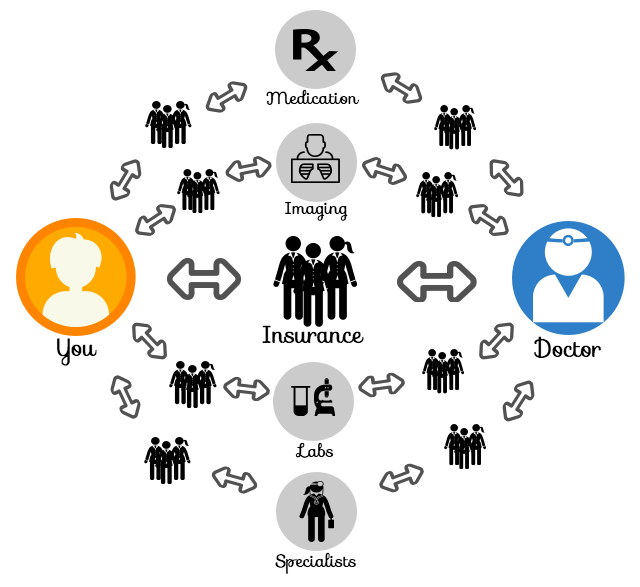 How does Plum Health work?
We deliver Primary Care services Directly to your employees.
We remove all of the middle men and all of the barriers between your employees and their health care.
We can take care of cut fingers, broken bones, coughs, colds, and so much more.
As a Family Medicine Doctors, we're trained to take care of a wide range of health concerns.
Best of all, you control the process
You decide which employees are eligible for services at Plum Health.
You decide how much you want to contribute per employee per month (employer contribution).
You only pay monthly for enrolled employees.
We know that you have a lot on your plate, so we work on the back end to make the service as seamless as possible for you and your employees. And, you only pay for what you need.
Plum HealtH, a direct primary care service
No insurance, no middlemen, no hidden fees — just the patient and their health needs.
Low cost:
No co-pays, co-insurance, or hidden fees. Our direct primary care service is subscription-based, as low as $49 per month, and any additional costs are transparent and often discounted.
Unlimited visits:
Access to care is key, whether in-person or via phone, email, text, or video chat. In-person visits are often same day or next day.
Continuous care
We are here for your team. We focus on relationship-driven, continuous, long-term health care. Your employees are treated like people, not a transaction.
Services not Included at Plum Health
❌ Major Surgery
❌ Hospitalizations
❌ In-Person Referrals to Specialists
Services Included at Plum Health
✅ On-Time Appointments
✅ Same-day and Next-day Appointments, guaranteed
✅ Physicals
✅ Stitches
✅ EKGs
✅ Joint Injections
✅ Wart, mole, or skin tag removal
✅ Body Fat Analysis
✅ Substance Abuse Mangement
✅ Mental Health and Psychiatric Care
✅ Abscess Drainage
✅ Cryotherapy
✅ E-Consults
✅ Discounted medication
✅ Discounted imaging studies (X-rays, MRIs, CT Scans)
✅ Discounted labs (Lead level, blood counts, metabolic panels, STD screenings)
Ready to get started? Call Dr. Paul Thomas at 313.444.5630
or email paul@plumhealthdpc.com